-

37

mins read
There is no doubt in the fact that online businesses have boomed in the recent past owing to the global pandemic. The digital world saw an unprecedented and unforeseen surge in sales and usage. With people confined to their homes and trying to live the virtual life along with remote working, the world saw digital growth like never before. Goods and services which were unheard of in the Digital world became a necessity during the lockdown with many businesses cashing on this surge.
Growth of the Adult Webcam Business
This surge in the digital world also turned out to be a blessing for the adult webcam business. As per the reports from BBC, there came a time when there was a shortage of webcams. Yes, who would have thought! But as it turns out, this pandemic came in as a blessing in disguise for webcam businesses. 
With the lockdown in place, people got more time to explore their sensuous side in the privacy of their homes. The introverts spent more time online looking for a conversation or a human interaction. The cam model business was up for the taking. As per wikipedia, at any given time of the day there are about 12500 models, on average, online waiting to strike a conversation with you and put up a show for you, all this at the comfort of your home. Thanks to the lightning internet speeds and the crystal-clear webcams, these cam models make sure to help you embrace your sensuous side.
If you're thinking of how to start a webcam business and jump on this enriching and fruitful business of adult webcam models, read on as we take you through the nitty-gritty and help you on how to start your own webcam business.
Basics of

Starting a Webcam Site
The porn industry has been growing for the last 15-20 years with easy access to the digital world, thanks to the internet revolution. As per reports, the 12500 models, on average is expected to reach a whopping USD 18.1 billion by 2028. With more and more things and commodities available on the internet, people have started to stay indoors and surf the vast world of the internet.
In this ocean of the internet lies the enticing live cam business. Porn doesn't do for many in today's world, people look forward to human interactions, to live shows. It may be surprising for you, but men can be sentimental, and many men struggle to build a connection with women. This is where the webcam model business plan comes to the rescue.
The Why?
Before we start with the basics of how to start a webcam model business, there are few things that you need to be clear about. The first question that comes to mind when you think, how do I start a webcam business, is WHY? We say, Why Not! It may be that you have a passion for starting a webcam site, that this maybe your only chance of fulfilling your dream of being a pimp (not literally), or maybe you're in this just for the moolah (a lot of moolah).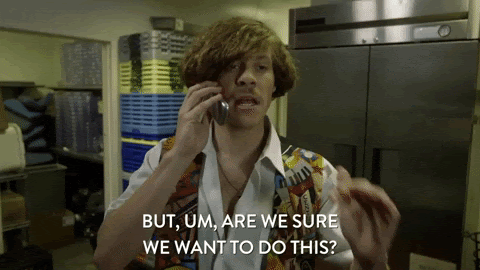 Your answer to the question, how to start a webcam model business, can be many but let me tell you few simple benefits of what you get from starting an online webcam business. Firstly, there's the money, like a lot of money to be earned, the profits in such a business are huge, that is, if you make a name in the business.
Furthermore, you'll be your own boss and have total control over things. Now, who doesn't like that? Adding to that, entry into the adult webcam business is easy and straightforward. You build your website or opt for a turnkey solution like xCams that provides you with the framework for your business, you get your models, and Eureka, you're all set to live the life of György Gattyán. Well, almost!
The Who?
When it comes to the audience of any webcam business model, it is mostly men who yearn for any kind of interaction with women. Believe it or not, but men do tend to have an emotional side too, and many of them struggle to talk or initiate conversations with the opposite gender. This my friend is the audience for you. When all the introverts and shy men out there get easy access to women with whom they can talk and build a connection, your online webcam business is set to sail. Men begin to care about their favorite models with whom they interact regularly, they start developing an interest to know her, to build some kind of friendship with her. To achieve this connection with her, men are ready to go to the lengths of spending money on them by tipping her or buying her content just for her attention. And this is where the heart and soul of the camming industry lies.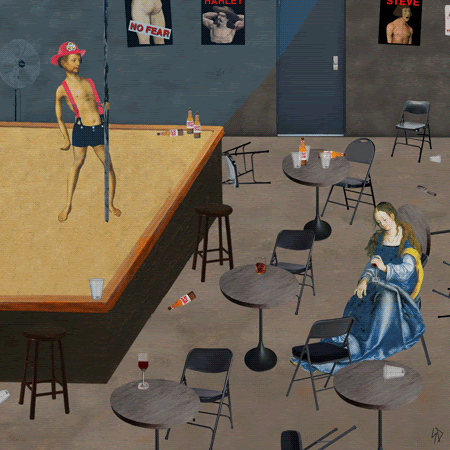 The How?
Registration:
If you want to know how to start your own webcam business, we suggest always choose the easiest and simplest business model available. A business model that is affordable and can be customized later as per the demand is the best way forward when you're planning of starting a webcam site. Usually, cam sites register as an LLC (Limited Liability Company). LLC helps to protect you from any personal liability in case your business runs bankrupt. The process of LLC is simple and straightforward, and the fees are low, which makes it the best choice to start your own webcam site. Talk to a business attorney to know more details of what business structure can fit your requirement before taking any decision.
General Guidelines:
Whenever you plan to start your own webcam site, it is very important to keep few general things in mind.
Age Limit – All models on your webcam site should be above the legally approved age. In most countries, the agreeable age limit is 18 years but it's better to check it with your local authority before you run into some problems.

Ownership of Content – Make sure it's clearly mentioned in the contract with the models of what you intend to do with the footage.

No breaking the local law – If your country doesn't allow bestiality shows or any other specific acts, don't allow it on your website. It's always better to be safe than sorry.
Privacy:
User Data Protection rules are different in different countries. Before you start your own webcam site, make sure to read and follow all the rules and policies regarding privacy in line with your country's guidelines.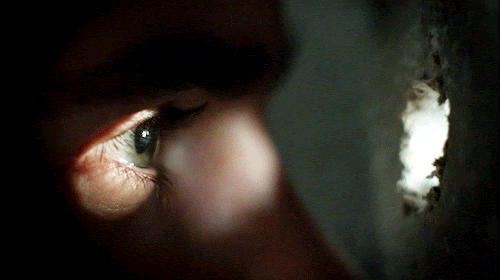 You also need to make sure to follow the DMCA (Digital Millennium Copyright Act) and ensure that the necessary waivers are clearly mentioned in your model's contract to avoid any kind of copyright issues.
Risks:
The adult industry is usually considered to be riskier than other industries and it's correct. The adult industry comes with its own set of risks which if dealt with well can be avoided. Let's take a look at the common risk factors involved in the adult industry and ways to tackle them.
Although an old business, but the adult industry stands on the fine line between good and bad. This is not an industry that you can discuss over your dinner-time conversations. It's almost inevitable that adult industry business is spoken in hushed words and kept under the wraps. But well, there is nothing much you can do about it other than making sure that you're doing your cam business in a legal way by following all rules and guidelines. If you find out something amiss in the way your business is running, find out what's going wrong and rectify it.
Fraud has become a common occurrence in any business nowadays, especially in the adult industry where transaction volume is high. In the year 2020 alone, there were 2.2 million fraud-related cases reported at the FTC. Fraud is on a rise in the digital world but luckily it can be detected and prevented in most cases. If you notice any fraudulent activities in your payment system, immediately bring them to the notice of the payment provider. Any financial provider nowadays has accurate fraud detection systems and tools through which they can identify and eliminate any fraud attempts.
Illegal activities are prevalent, especially in the adult industry. Piracy, Illegal recording and selling of content, this all is very common in the adult porn business. The best way to tackle this issue is to train your models to help detect and prevent any such kind of illegal activity. There are other discreet ways of doing this also like secure SRTP feeds or watermarking of your content, through which you can negate the risk of illegal activities involved with starting a webcam site.
Business Model Examples
Before we dig in deep about how to start a webcam model business, let's take a look at some of the popular camming sites and what makes them popular.
LiveJasmin:–
One of the most loved adult webcam sites, LiveJasmin has been around in the adult business for the past 20 years. Founded in 2001 by  György Gattyán, LiveJasmin boasts of 65000+ models. The average price for every minute of a show on LiveJasmin is around 1.99 – 2.99$. LiveJasmin works on the credits system and provides a cam2cam service where you can live chat with your favorite model in a private cam chat.
BongaCams:–
Another big name in the adult webcam business is BongaCams. Founded in 2012, BongaCams has around 250+ models online at any given time. With a token system in place where you buy token packages to be used while watching a show or chatting with the models. The average price for tokens ranges between 2.50 – 2.99$ per minute.
Chaturbate:–
Chaturbate is an American adult company that was founded in 2011. With over 450+ models online at any point of the day, Chaturbate boasts of a tipping-based vibrator synced with a remote control where users can tip and lead the model to an orgasm. The average price on Chaturbate is 2.20 – 4.30$ per minute.
xCams:–
If you want to taste the success of the webcam business like these big players, then xCams is what you need. xCams gives you a prebuilt live streaming site where you can just do minor customizations as per your taste and launch your own live adult webcam streaming site. Yes, it's that easy and affordable too. xCams is the answer to your question, how to start a webcam service.
List of Requirements for

Starting a Webcam Site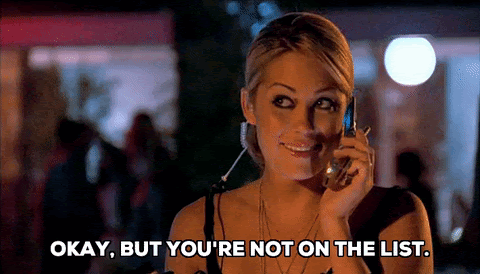 Setup – You need to get a studio setup done and create webcam site to run your business, be it a physical location or a virtual one.
Domain – A fancy catchy name always works!
Software – You need a stable and affordable CMS software to handle all the traffic you're gonna get.
Privacy – Your privacy policy needs to be well defined to tackle any problems that may arise.
Payment gateway – With the number of transactions that'll happen on your cam site, you need a smooth and secure payment gateway.
We will discuss these and answer your question of how to start a webcam service in detail, further in the blog.
Setting Up A Webcam Site
Studio setup (Physical vs Remote vs Whitelabel)
Physical Studio:

– If you're planning a

webcam studio business

with a proper studio setup done for your models to perform, then be aware that a physical

webcam studio business

needs investment, a lot of it. You'll need to rent a place with multiple rooms for your models to perform. Along with the rooms for the privacy of the shows, you'll need to provide equipment like laptops, hi-speed internet, webcams, props, toys, etc. as per your requirements and niche. The streaming of your shows can be handled by sites like LiveJasmin, Chaturbate, where they'll take a share of your profits. You can also choose to get your own webcam site on easy and affordable platforms like xCams. You can just customize the pre-built framework of xCams as per your need and you're all set to compete with the big boys.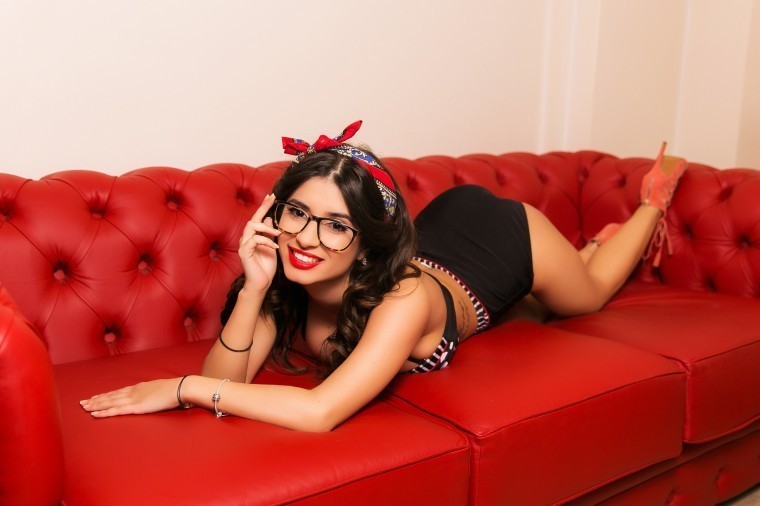 Remote Setup

:– In today's digital age, the remote or virtual setup works very well for many businesses. In this setup, the models work from their own private rooms, and their videos are streamed on your own webcam site that you can easily build using xCams.

Setting up a webcam site

with a remote or virtual setup gives you total control over your business along with responsibilities like marketing, streaming, web development, and maintenance. You're your own boss and are competing directly with websites like LiveJasmin, Chaturbate, BongaCams, etc. You can hire models from all around the world in the virtual setup increasing your site's chances at popularity. This way, you also maintain the safety and privacy of your models who can do the shows from the comfort of their homes.
White labeling Setup

:– Okay so you want to know

how to start a webcam business

and you don't want to invest much in your business and just want it as an added income, then you can consider White labeling. Whitelabel is a site created in collaboration with big camming sites like Chaturbate, where you showcase the models of the main cam site on your own cam site. It is a replica of the main cam site with few changes like you get your own name, logo, etc. Whitelabel is the cheapest way to get into the adult webcam business, but the returns aren't that great. Also, your Google ranking takes a hit when you run an affiliated site like a Whitelabel.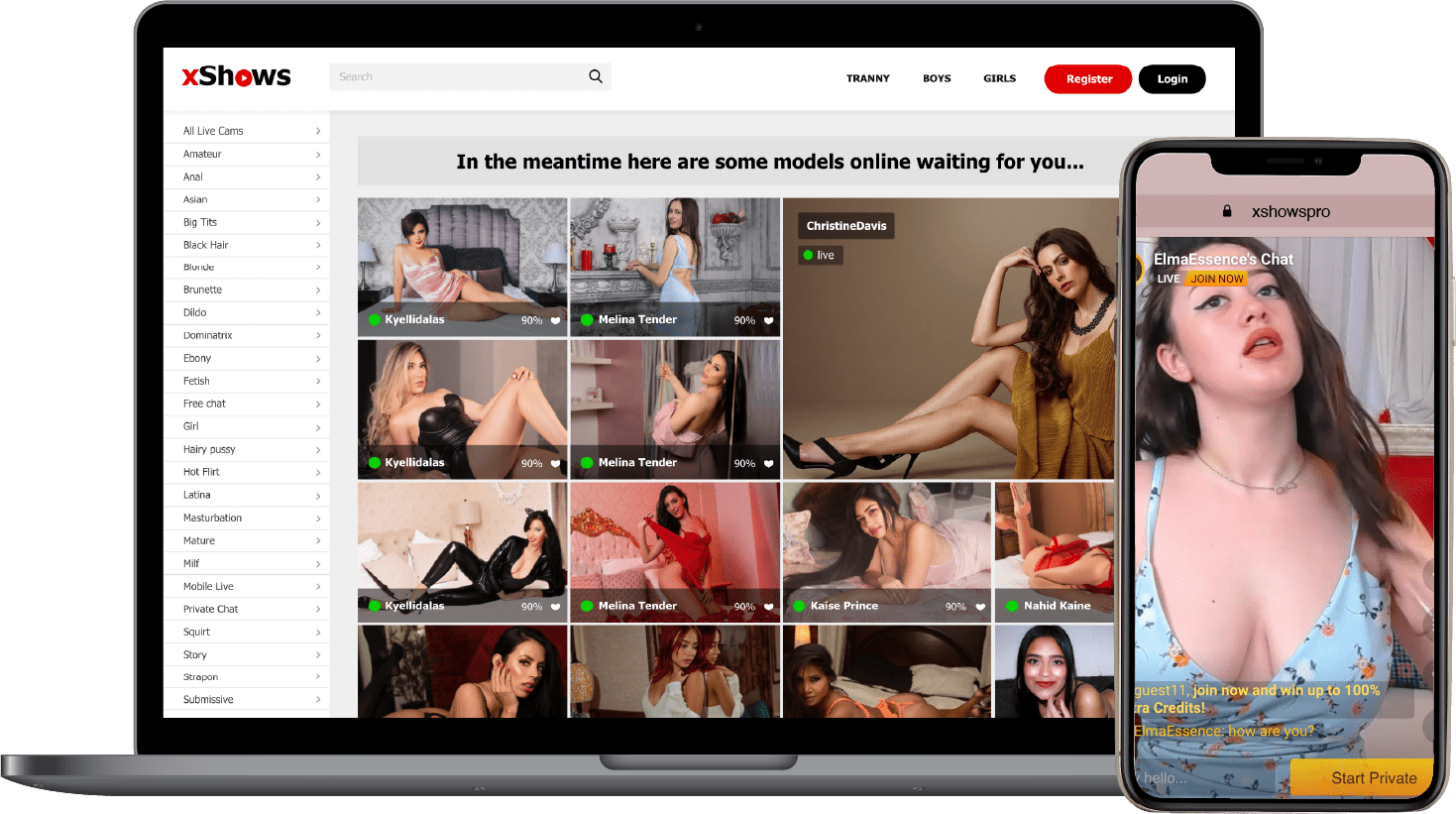 Domain Name:–
It goes without saying that the name you choose for starting a webcam site decides the fate of your business. We are sure when you had the thought of how to start your own webcam business, you would have thought of a fancy name for your site. Don't make the mistake of naming your site on your name or like any other regular business. An adult webcam site needs to have a name that is fancy and catches the imagination of the user. Let your imagination run wild as the name of your site is a very important aspect.
Software:

– (Custom vs Turnkey)
When you want to build a webcam site, you'll need a stable software to get uninterrupted streaming across the world. There are 2 ways to go about it.
Custom software built from scratch
If you are ready to invest heavily in terms of money and time, then building your own website from the scratch can be a very satisfying experience. If you have the technical skills, maybe you only can write the required code. Or you can hire a development team to do the work for you. But remember, this process is time-consuming and expensive too.
Some of the things that need to be built from scratch are Live chat, Streaming, Database, Payment, Admin console, etc. All this has to be coded independently and then brought together one single API for your website to work. This process comes at a price. Getting the whole setup done with a development team can set you back by at least 10000$ depending on the quality of the work. And not to forget you may need a few months to get your website ready. A custom-built platform needs the time, money, and expertise to get it up and running. Luckily for beginners, there are easier and convenient ways to set up their own webcam site.
Readymade Script Solutions
In case you don't want to go through the hassle of building and setting up a webcam site from scratch, that requires huge money and time, there are readymade turnkey scripts available that are as easy as plug and play. These scripts are designed to imitate successful camming websites and with slight customization, you can get your own webcam site up and running within days.
One such turnkey script is xCams which is cost-effective as well as neat in terms of design. xCams provides you with the full framework that you need to start your own webcam site. With the option to customize(limited) your website as per your needs and taste, starting a webcam site was never this easy, quick, and affordable. And we agree to it, this is the time to cash on the booming adult industry, and xCams lets you do just that.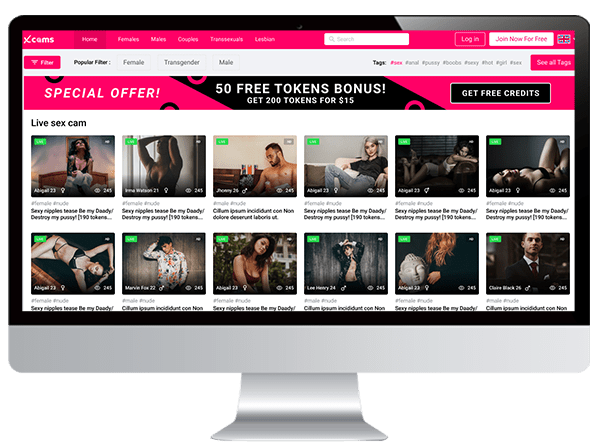 Payment Gateway:-
As the adult industry falls under the high-risk business category, you would need a high-risk payment processor to manage your cash flow. Payment services like Paypal and others don't consider adult businesses to be eligible for their services. But you don't need to worry, there are many other payment processors that will help you in starting a webcam site. First, you need to get an adult merchant account to keep the costs low. There are plenty of reliable, secure, and reasonably priced options in the market that you can choose from. Although the charges are a notch higher than normal as this business falls under the high-risk category. xCams for instance comes integrated with CCbill for payments on the website.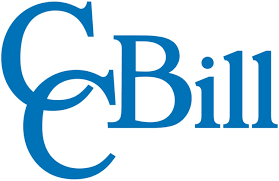 Chargeback:–
Chargeback is something that businesses need to be careful about. Chargeback is a demand by a credit-card provider for a retailer to make good the loss on a fraudulent or disputed transaction. Businesses with more than a 3% risk of chargebacks can be blacklisted by the payment processors. High-risk payment processors understand the risk involved and that is the reason they charge a higher rate than normal to help you run your live cam business smoothly. There are specific chargeback management solutions too that provide you with analytics to avoid chargebacks in the future.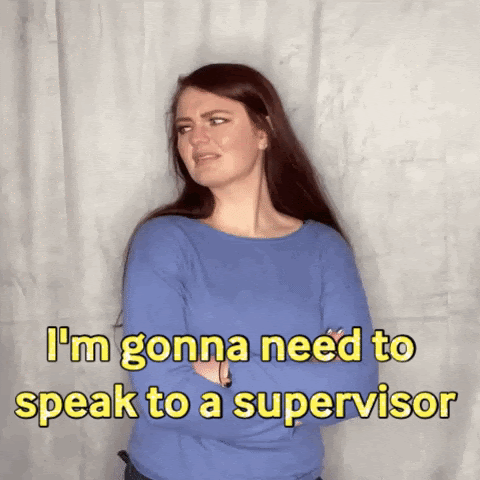 Why xCams
So now that we have an understanding of the know's and how's of starting a webcam site, one thing that is clear is that the adult webcam business is booming right now and this is the right time to get into this business and ride with the cash flow. As discussed in the blog, the best option to get into this business is to build your own cam website from the scratch. This gives you total control and all the freedom to do as many changes and customization that you want on your site. But, this process take easily months and also will cost you a minimum of 10000$ if not more.
xCams is the answer to the question any entrepreneur has, 'how to start a webcam business'. xCams provides you with a turnkey readymade script imitating all the features present on big webcam sites like chat rooms, token systems, live streaming, etc. It will just take you few days to set up your website and start earning a good amount. Let's take a look at what makes xCams the most preferred turnkey script for anyone who wants to quickly get onto this booming adult webcam business.
Fast & Affordable:– xCams provides you with a readymade turnkey script using which you can

start your own webcam site

in a matter of days. And it's way cheaper and hassle-free compared to the time and money investment needed in building your own website from scratch. You can get the xCams platform for a meagre amount of 699$ and rebrand it as per your requirements. The setup and customization will take a few days instead of spending months to build your own webcam site.
Direct Streaming:– xCams platform comes with inbuilt software that lets you do the streaming right from your webcam and direct to the user. xCams doesn't use the OBS software like other sites where it's a hassle to configure and also the quality of streaming is low.
Individual Dashboards:– With the xCams platform you get individual dashboards for model login, studio login, and user login. You also get an admin dashboard through which you can manage and customize your database as well as set your own commission limits for each model.
Token System:- xCams has an integrated token system which makes it easier for users as well as the models to keep a tab on their spending and earnings. A user gets to buy token packages which they use while chatting or enjoying a live show with the models. Admins and Models can set their own token limit and decide how much they want to charge the users for their shows.
Affiliations:- xCams provides you with an integrated cam aggregator that lets you affiliate your cam site with other big sites like BongaCams, Chaturbate, etc., and showcase their models and shows on your own cam site. For this feature, you would need to buy the xCams Pro version which costs 999$.
Tech Stack:- xCams is powered by top-tier technologies like MERN stack, Ant Media, and Niginx that provide you with a clean and easy-to-navigate database structure. You get features like Optimized Queries for a super-fast website, a well-documented and clean code base for customization, SEO optimized URLs, and SEO-friendly web page content.
User Friendly:– xCams registration page and requirements are not complicated and lengthy as on other cam sites. A very user-friendly registration page is what greets a new user and registration is done within seconds so that a user doesn't lose interest in a lengthy registration process.
Running of Webcam Business
Model Recruitment:-
Now is the time for the most important part of any webcam business – the Models! When we say camgirls, don't consider it to be gender-specific, in fact, it means a webcam model of any gender or sex. Now how and where to find these models who will be the USP of your website. If you're thinking about how to start a webcam model business, you need to also think about how to hire the services of the models
The easiest option is to hire a model agency who will provide you with models as per your requirements. However, when you hire an agency for models, they also share a cut in the profits earned by you. Instead of that, you can hire models yourself from around the world in various ways.
You can look for prospective models for your live cam business on social media sites like Twitter or Instagram. You will have to dig deep and keep an eye to figure out whom you can approach to work for you in the adult industry. Going after models with thousands of followers won't be smart as they would already be earning more than you can offer. Go for the models who are starting or new in the business. This way you bring in more variety to your website and keep the costs low.
Another way to look for camgirls is through advertisements. Yes, print ads still are a thing. You can publish your requirements on online ad agencies like Craigslist, Exotic Ads, Reddit, Traffic Junky, or Adpost or also publish a print ad in the local newspapers. You can also browse for models who have posted job requirements. A good place to start hunting for models will be in developing countries. You can find beautiful models in these countries with adequate expectations and demands, and who will help you with the question, how to start a cam model business.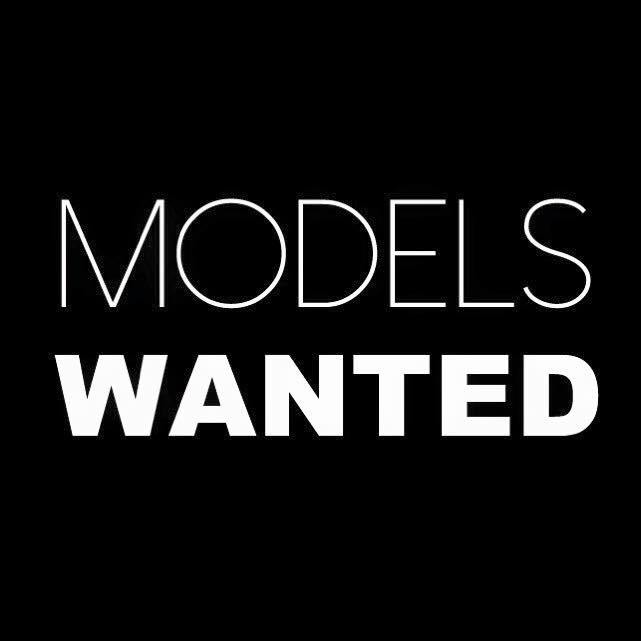 Strip clubs are another place where you can hunt for models. Get friendly with the dancers and then in a gentlemanly way explain to them what you have to offer. Remember to list out all the benefits of being a camgirl like security, flexible working hours, privacy. You'll be surprised how the strippers catch onto a better and safer alternative.
You can also approach rival live cam business models and offer them something better than they already are getting. Try to observe the conversations on model forums like Ambercutie, and understand the problems models are facing on various cam sites and try to work out a way that sounds enticing for the model to come work for you. As far as the offers are concerned, we will cover them in the next section.
Offers for Cam Girls:-
If you want your webcam model business to be successful, you must be very subtle in deciding what will make a model leave their current employer and come work for you. Here are a few things that you can keep in mind while making the offer to models.
Give incentives – Your models will be very happy and content if you provide them regular incentives while they work for your cam site. If a model reaches a certain number of followers, you can offer an incentive to them. If a model is performing well on your cam site, you might consider sharing a small part of the profit that she is getting for you. Small things like these can go a long way in keeping your models happy and content working for your cam site.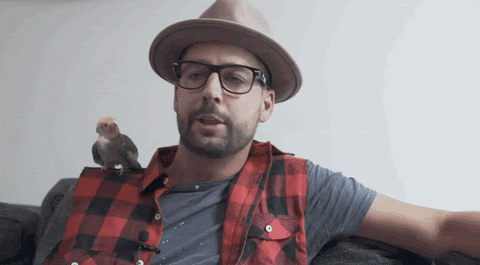 Introductory bonus:– Just like in the corporate world, you can offer a bonus to models who join you from other cam sites. A small token of appreciation of them trusting you and your business can lead to a loyal workforce for you.
Referrals:– It's a good idea to offer a small referral bonus to your models whenever they get a new model to sign up for your cam site. This way not only do you increase your chances of getting new models through referrals but also make sure that the current models are happy working at your cam site.
Promotion of Webcam Business
Now that you have an answer to 'how to make your own webcam site' and all set up with your website and the models, let's talk about how you can maximize your marketing to reach customers around the world.
Find your USP:–
With the ocean of porn available all over the internet, you need to set your niche category and build everything else around it. It is very important to have that USP of your cam site that will make you stand out from the other live cam business. You can look at a category that isn't popular or common on other cam sites, something which has been neglected on the other sites. Take for example you go with BDSM as your niche category, so in the initial days of your business, you'll be focused and targeting users interested only in BDSM. Once you make a mark in the industry and have a loyal fanbase, then you can start exploring other areas and expand your cam site.
PPC (Pay Per Click):–
PPC is another marketing strategy that works wonders when you are setting up a webcam site. In PPC you get others to promote your cam site, and in return for every click on your website, you pay a nominal amount to the affiliate. You can decide how you want to pay them, either for pay per click or pay per acquisition, that is up to you. This gives an incentive to other smaller websites to promote your campsite and earn some money from it. This works wonders for both the affiliates and you.
SEO Optimization:–
Even though the adult industry goes by its name and doesn't need much promotion and marketing, but it is always better to have your site optimized so that it ranks higher when anybody is trying to search for camgirl sites. Small things like optimizing your URL structure, regular updates on your site, unique meta tags, easy loading of your page, etc. can help you, in the long run, to stand among the best in the adult business.
Camgirl Blogging –
This is a very specific marketing strategy that works for the adult industry. Get your models to write blogs or you can write it for them where they are talking about the toys they use in the shows, or which sexual position works out the best for them, and so on. Along with backlink partnerships, personalized blogs are a great way to advertise your site.
Conclusion
Congratulations! We wanted to be the first ones to congratulate you on your path of becoming the rival to György Gattyán. 
Now that you have got your website ready, you have recruited your models for your own cam site, you have decided on the USP of your cam site and set your customer target group. But keep in mind that the adult industry business is a highly competitive and risky business with new cam sites coming up every day. There is no room for complacency, and you need to keep improving and finding new ways to gain maximum revenue from your own cam site. You'll need to keep your cam site's standards high and constantly hustle to get more users registered on your cam site. This is a never-ending process, where there is constant competition, but the results are highly rewarding. Once you've stabilized your business, you can always sell it out to a bigger company and reap the benefits of early retirement. 
So, if you're looking to make some quick and big money, the adult webcam business is the cake you surely should try, and with xCams as the cherry on the cake, it doesn't get any easier and affordable to gobble up the whole cake!
FAQs
1. Are there any risks involved in

starting a webcam site

?
Like every business, the adult webcam business also has its share of risks. Considering the adult industry is already a high-risk business, you'll need to be careful of any illegal activities, or fraud on your cam site. You'll also need to build your reputation by following all legalities involved to run a successful webcam business.
2. How to start a webcam business?
You can hire a development team to set up your own webcam site, but this will need a lot of investment in terms of money and time. You can also go for readymade turnkey scripts like xCams and start your own cam site within a matter of days and that too without huge investments.
3. How do I find models for my

webcam business startup

?
You can hire a model studio to provide you with models for your cam site. If you don't want to share your revenues with a studio, then you can directly recruit models from all around the world. You can look for models on social media, create ad postings for model recruitment, follow model blogs and recruit from there, or can even visit local strip clubs and recruit models.